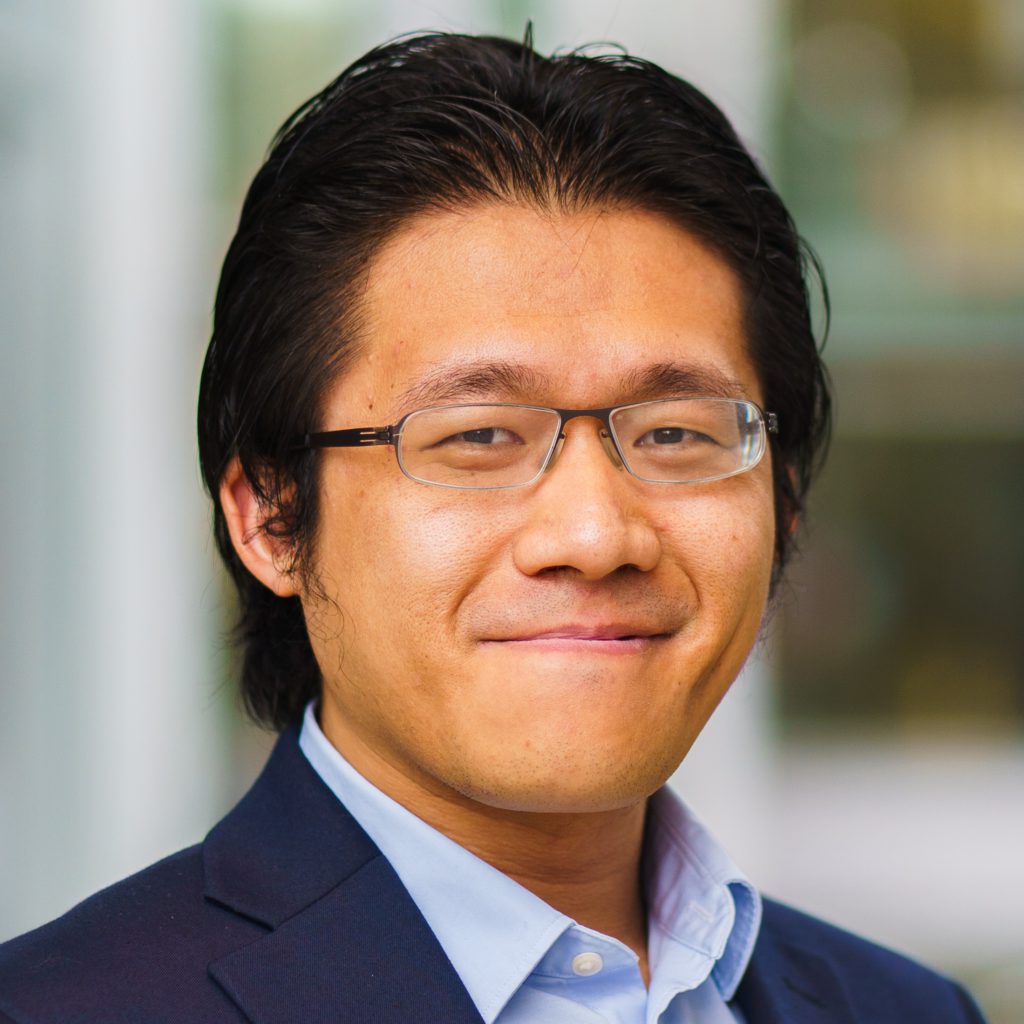 Billy is a biologist-turned-entrepreneur born and raised in New York City. He grew up in the Bronx and completed biomedical research at Memorial Sloan-Kettering developing imaging technique for various skin cancers before attending MIT, double majoring in biology and history. Throughout his time in college, he developed a passion for entrepreneurship and worked with a friend to develop a platform for disability advocacy. Born with a congenital disorder (Osteogenesis Imperfecta), Billy has continued this advocacy work afterward at the municipal level by chairing the New Haven Commission on Disabilities and at the national level through the Osteogenesis Imperfecta Foundation.

In 2015, Billy moved to New Haven to pursue continuing interests in biology at Martin Schwartz's lab at Yale. His specific projects addressed cell mechanosensing in the context of cardiovascular disease. Concurrently, Billy started community-based volunteer work with New Haven Legal Assistance Association to better understand issues of poverty in the local context. This work led Billy to create and work full-time on a startup based around improving social determinants of health with an initial emphasis on housing. He developed strategic partnerships with regional stakeholders and recruited a mix of engineers and public health researchers to his team. The startup's projects have included developing automated case management for homeless individuals and are scaling to the broader issue of affordable housing. Current collaborators include Regional Plan Association, the Urban Institute, DataHaven, and the Corporation for Supportive Housing, and clients include the State of Connecticut. Outside of professional projects, Billy's team has competed in various Yale competitions and were a finalist for the 2019 Thorne Prize, the 2020 Wilson Prize, and the 2020 New Haven Civic Innovation Prize. They were the winners of the 2018 Aetna Foundation Prize for Health Equity and Innovation.

Additionally, Billy has broad interest in the field of economic development. At Yale SOM where he is currently a MBA candidate, he has led the Economic Development Club as a First-Year leader developing panels around data and development and is continuing this work into his second year. Additionally, he worked on a Social Impact Consulting project with the New Haven Economic Development Administration ideating on a prospective B2B network to source local produce. Outside of SOM, he has worked with faculty at the Yale School of Medicine and Rutgers to map homeless migration in NYC. He continues to work closely with New Haven's Community Services Administration, consulting on the development of a landlord engagement strategy in light of COVID-19's dramatic impact on housing affordability and evictions in New Haven.
---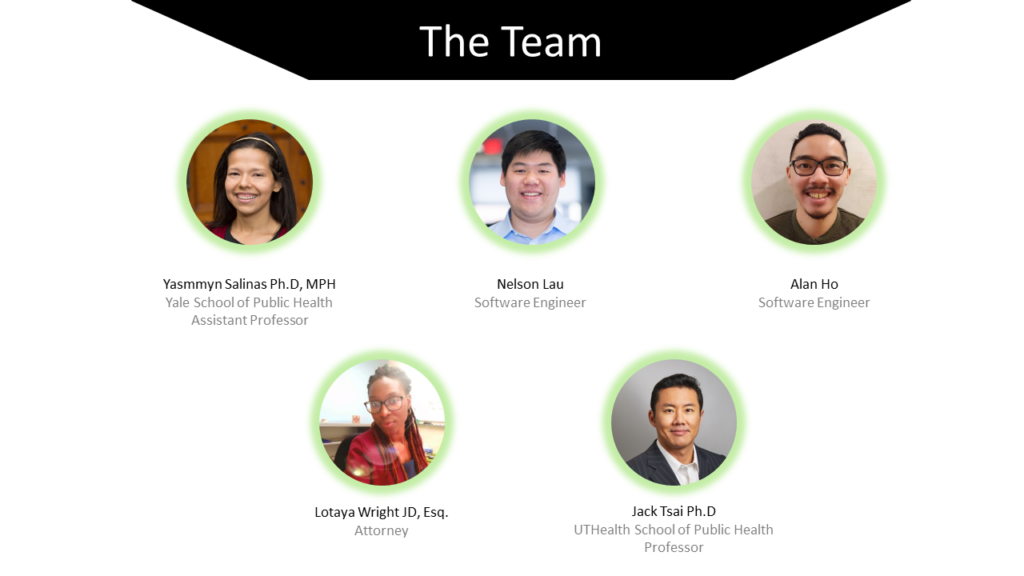 Our team is interdisciplinary and come from a mixture of research, engineering, and advocacy backgrounds.
Yasmmyn Salinas, our lead researcher, is an Assistant Professor in the Department of Chronic Disease Epidemiology at the Yale School of Public Health (YSPH) and Chief Data Officer for SDH. She is a genetic epidemiologist with extensive experience in big data analytics. Her doctoral dissertation, completed in 2019, focused on integrating causal inference methodologies into the analysis of genetic data. At YSPH, Dr. Salinas teaches graduate-level courses in epidemiologic theory, study design, and applied statistical methodologies, including generalized linear models, survival analysis, structural equation models, causal-inference methodologies, and machine-learning algorithms. At SDH, Dr. Salinas is leading development and quality control of our statistical analysis.
Our lead engineers are Nelson Lau and Alan Ho. Both Nelson and Alan have extensive experience working with software startups in Boston and the Bay Area, respectively. Their interests lie at the intersections of big data, machine-learning, healthcare, and social impact. At SDH, Nelson and Alan are leading the back end and front end software design, respectively.
Lotaya Wright, our legal and advocacy lead, is an experienced attorney specializing in contract drafting and healthcare B2B services. She has previous experience advocating for youths in Juvenile Court and has worked on pro bono projects for individuals seeking asylum. At SDH, Lotaya leads our contract negotiations, policy ideation, as well as our mentorship of rotating interns.
Jack Tsai, our senior advisor, a Professor of Public Health at the University of Texas Health Science Center at Houston and Director of Research for the National Center on Homelessness Among Veterans in the Veterans Health Administration. He previously served on faculty at Yale University School of Medicine for a decade where he maintains an adjunct appointment. Dr. Tsai has received federal funding and published over 200 peer-reviewed articles on homelessness, severe mental illness, and trauma. He is also editor of the only U.S.-based peer reviewed journal dedicated to homelessness, the Journal of Social Distress and Homelessness.